No Comments
Falling For The Doctor by Lauren Wood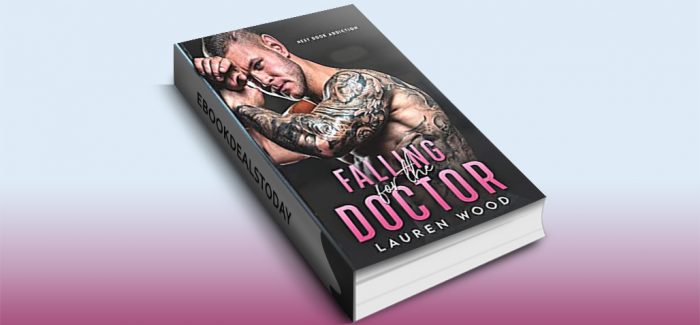 Realtime Price – $0.99
One huge mistake.
One off-limits doctor.
And a secret baby that he didn't know about.
My life was in the middle of new beginnings.
New job, new house, ex-boyfriend out of the picture.
So, I wanted a change in the romantic department too.
If only I hadn't picked a sexy single-dad doctor for the change.
You know the type.
Tall, dark, and a wicked smile to match.
Those eyes made me a promise…
One that he couldn't keep.
The doctor was different once my past was revealed.
Dr. Frank Collins was everything I wanted, with a smile to match.
He was a good father and cared deeply for his patients.
When he was at home, he was a maniac in bed and a man hard to handle.
If only it wasn't too good to be true.
If only I wasn't going to lose him completely if he found out all my secrets.
Or when I found out all of his.
He won't want me, or his baby.
Fairytales aren't really meant to come true.
Was this all just too good to be true?
Standalone book with twists and turns, and a HEA to make you weak at the knees.
Note: Adult Only!
Genre: Contemporary Romance
Falling For The Doctor (Next-Door Addiction, Book 1) by Lauren Wood