No Comments
$3.99 "The Chanel Caper" by Ruth Harris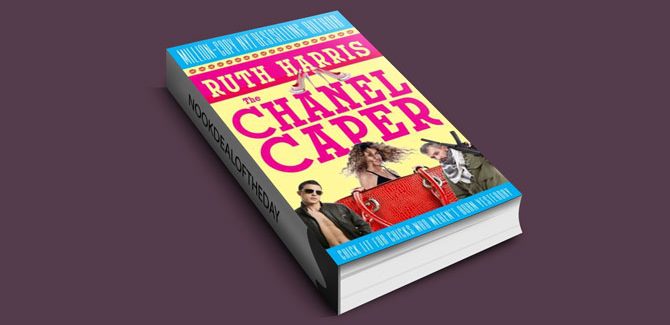 Nook Deal of the Day: $3.99 "The Chanel Caper" by Ruth Harris
Genre: Romantic Comedy, Mystery
JAMES BOND MEETS NORA EPHRON. OR IS IT THE OTHER WAY AROUND?
Blake Weston is a smart, savvy, no BS, 56-year-old Nora Ephron-like New Yorker. Her DH, Ralph Marino, is a très James Bond ex-cop & head of security for a large international corporation. At a tense time in their relationship, Blake & Ralph are forced to work together to solve a murder in Shanghai & break up an international piracy ring.
As the book opens, Ralph is about to hit the Big Six O and he's not happy about it. Not that Blake is exactly thrilled about the prospect, either. Especially now that she suspects Ralph might be cheating on her with Melanie Bradshaw, a flak-jacket-wearing, gung ho war zone correspondent with a humongo pair of 36 Double D's. Blake and Ralph survived (barely) the seven year itch but she wonders why no one warned her about the twenty-seven year itch.
The action starts when Blake buys a faux Chanel bag on a NYC sidewalk & escalates from there to an encounter with a fearsome Afghan war lord who doesn't speak a word of English and a beautiful woman in Shanghai who might—or might not—be deadly. Other characters include an über-neurotic billionaire, a Martha Stewart wannabe trying to revive her career with the help of a red balconette bra, a rat-fink bastard named Clay Riggins, and Blake's best friend, Julia (twice divorced, once widowed), who has just switched from hetero to homo & made a commitment to Pilates and Mindful Living.
Chick Lit for chicks who weren't born yesterday, The Chanel Caper, is a romcom mystery-thriller. The story is about the ups and downs of long-term relationships and addresses two of the most important questions of our time:
Is there sex after marriage?
Is sixty the new forty?