No Comments
Free! "How to Photograph Wildlife Like a Pro" by Steve Rutherford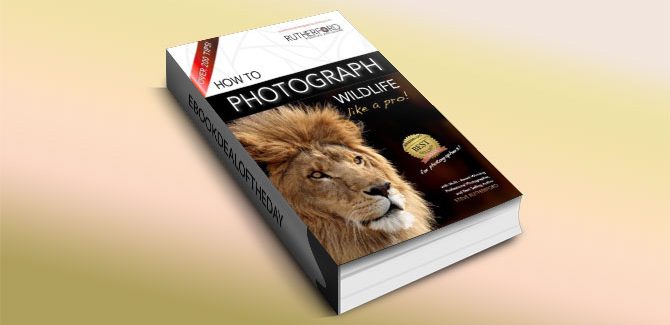 Buy from Amazon
Ebook Deal of the Day: Free! "How to Photograph Wildlife Like a Pro (How to Photograph Anything like a Pro)" by Steve Rutherford
Genre: How-to, Photography
Written by International Multi Award Winning Australian Pro Photographer, Trainer and Best Selling Author Steve Rutherford the "How to Photograph Wildlife like a Pro" book will show you how to blend into the natural surrounds and capture stunning photos of wildlife. This is an easy step by step guide where you will discover;
* The SECRETS pro photographers use to capture great wildlife photos every time.
* The tricks and techniques pro photographers use for every wildlife shot.
* Which camera will turn your shots from boring to amazing.
* How to save time and money using the right equipment.
* How to turn your wildlife photography passion and creativity into an income.
Finding the best resource to better your photographic skills can often be like looking for a needle in a haystack, but the "How to Photograph Anything like a Pro" Book Series, has been built to GIVE YOU the very best tools and step by step resources to help you take great photos every time with ease.
Make sure you also claim your free gift within the book it will take your photography to the next level. Internationally Awarded and accredited Australian Pro Photographer Steve Rutherford has been teaching photography for nearly a decade and has a genuine ability to explain photography techniques in simple easy to understand practical terms. For just the cost of a coffee, Steve has now captured all these secret techniques and tips in this easy to follow affordable Photography Book Series.