No Comments
How to Write a Book in 12 Hours by Joy Lincoln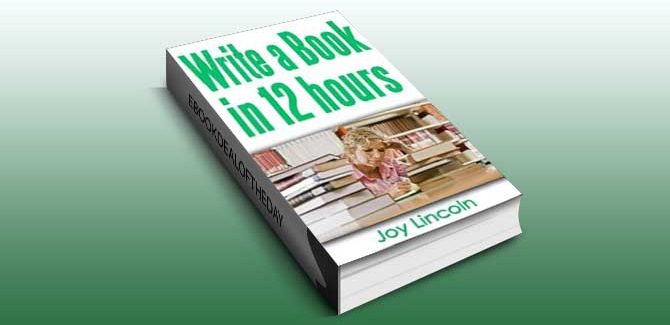 Realtime Pricing:Processing (1)

After reading this book you will know how to churn out book after book of your own work and potentially write 365 books a year! Joy takes you by the hand and shows you exactly how to create quality work which will establish you as the expert in your field in under 12 hours.
Learn how to:
– set yourself up to win at writing every time
– become self disciplined
– avoid distractions
– craft your book with skill and dexterity
– motivate yourself to pull it off in a day
From plan to proof in less than a day this book will show you how simple the process can really be.
Genre: Time Management, Nonfiction