No Comments
7 DAY SWIM: Learn How To Swim Like A Pro In Just 7 Days by Justin Patrick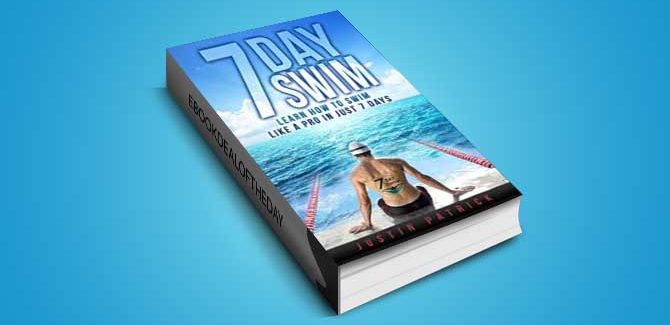 Realtime Pricing:N/A
Genre: Health & Fitness, Nonfiction
Do You Want To Learn How To Swim? …Then This Book Is For You!

Before you enter the pool or sign up for swimming lessons I encourage you to READ THIS BOOK FIRST! 



What Is The 7 Day Swim?

This official ebook accompanies the 7 Day Swim; an online program that teaches people how to swim in just 7 days. Based on years and years of experience as a lifeguard, swim instructor and competitive swimmer, author Justin Patrick has compressed and broken down swimming into steps which can make anyone swim like a pro. 

This book and program is designed for you: 

✔ I'm a complete beginner 

✔ I've never swam before in my life! 

✔ I'm scared of drowning and avoid swimming situations 

✔ I'm not satisfied with my swimming lessons at my local pool 

✔ I want to teach my friends, children or loved ones how to swim 

✔ I need an alternative to the gym AND a low impact workout 

✔ I want to lose weight! 

This book consists of 7 easy to read chapters including: 

✔ 7 reasons why you should swim right now! 

✔ The most important factor when it comes to swimming 

✔ Swimming hacks, what you need (and don't need) to learn 

✔ Essential gear you will need (and won't need) to get started 

✔ The best places to swim (surprisingly, it's actually not the local pool) 

✔ The most optimal time(s) to practice swimming 

✔ And much more… 

Finally this book will: 

✔ Save you money on expensive swimming lessons 

✔ Save you time and energy by teaching yourself how to swim easily 

✔ Reveal secrets and hacks to swimming that only experienced swimmers know of 

✔ Understand how swimming really works!