No Comments
Free! "How to Photograph Waterfalls like a Pro" by Steve Rutherford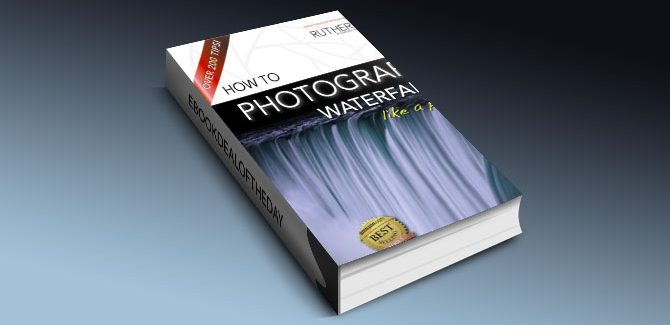 Ebook Deal of the Day: Free! "How to Photograph Waterfalls like a Pro (How to Photograph Anything Like A Pro)" by Steve Rutherford
Genre: Photograph, How-to
This isn't a book of theory – full of confusing jargon and detailed concepts. This is an easy step by step guide on which setting to use and when to use it, when shooting waterfalls. With over 200 of the most closely guarded photographic "tricks of the trade," this book gets you shooting waterfalls like a pro. You'll have that "Ah ha" moment as you discover how to get the painted look in your waterfall shots (it's easier than you think, once you know how).
Join Steve in all seasons and all weather conditions to get great waterfall shots. Written with all levels in mind, there is instruction for beginners, as well as some intermediate and advanced techniques and tips. You'll discover how to measure the water speed and light, also taking into account the positioning of the waterfall and the season and time of the day to get your great waterfall shots.
When you buy this book or any book in Amazon's best selling "How to Photograph Anything like a Pro" photography book series as a "Thank you gift" you'll also have the opportunity to get free access to Photographic Fanatic Magazine. An online magazine for photographers. Packed full of tips, tricks and interviews of the pro's, and the latest gear to take your photography to the next level.