No Comments
$0.99 "How the Humor Died" by Jacob Spire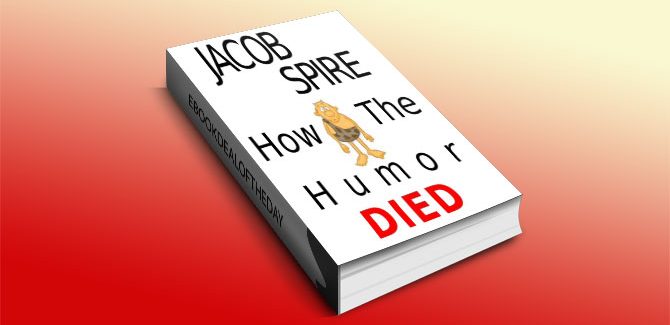 Buy from Amazon
Ebook Deal of the Day: $0.99 "How the Humor Died" by Jacob Spire
Genre: Humor
The humor in the land is dying.
The evil giant Groak stole the Guardian of Humor, and it is up to a handful of bumbling zoblins to retrieve it.
But do they stand a chance? The odds are against them, and so are monsters, witches, elves, prophecies and the very laws of physics.
It is said that with persistence and true friendship, one can accomplish anything.
Too bad the zoblins don't possess any of those qualities.