No Comments
Danger in the Rain by Douglas Boatman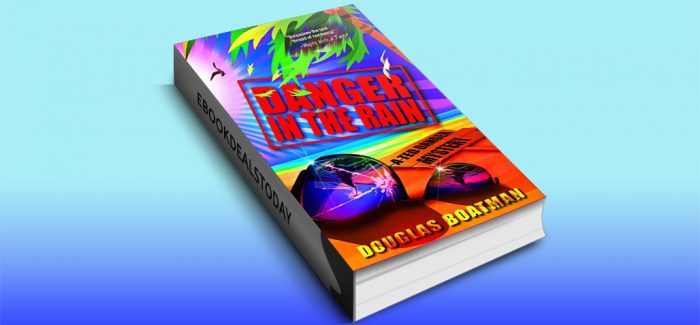 Realtime Price – $0.99
Nicki Vavul brought the rain, but Ted Danger didn't care. She was the perfect client. Chic as hell, loaded with cash, and desperate for a private eye. Not to mention a little bit crazy.
Find the perv in the snapshot, she says. This goon, right here, preening on the beach with her pre-teen daughter. Both of them grinning like lunatics. And naked as slugs.
The red-eye to Pompano thrusts Ted into a weird sub-tropical odyssey of conspiracy and lost innocence, testing his will and warping his mind, as he battles foes both sinister and ridiculous.
Before his journey ends, he will uncover mysteries of time and nature, secrets from decades past, and a shocking truth about himself that will change his life forever.

Genre: Humor Fiction, Crime & Mystery
Danger in the Rain: A Ted Danger Mystery by Douglas Boatman
Watch the Video Book Trailer of 'Danger in the Rain: A Ted Danger Mystery" by Douglas Boatman