No Comments
$2.99 "Wilson's Woods" by Gina Brewin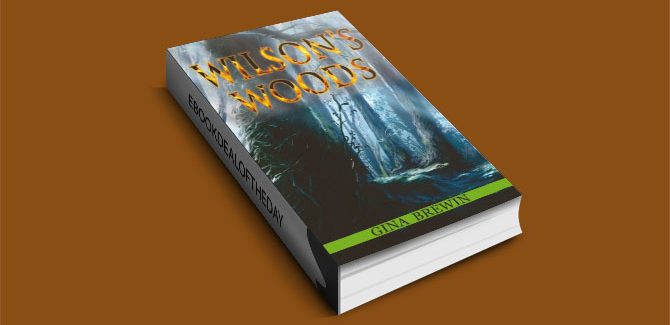 Ebook Deal of the Day: $2.99 "Wilson's Woods" by Gina Brewin
Genre: YA Fantasy, mystery
Have you ever wondered if there was magic in the dense woods behind your house?
Megan and Stevie were cousins who found that the unexplained woods that had been on their grandfather's farm forever had a lot more than magic.
There were paths that changed directions as you walked on them and more magic creatures than you could count.
But as they explored the sometimes scary and dangerous woods, they discovered friendly elves and a strange creature named Hector that took them to the Kingdom of Zed through a magical cave.
The Kingdom of Zed was as close to paradise as anyplace on earth.
But something lurked in the shadows because the cousins had to avoid and sometimes battle frightening gargoyles to reach their amazing destination.
It was only when they were there that they discovered that it was their destiny to save the Kingdom of Zed by saving its mysterious emperor who held for them the most wonderful secret of them all.
Join Megan and Stevie in their amazing journey!