No Comments
Captain Rourke by Helena Newbury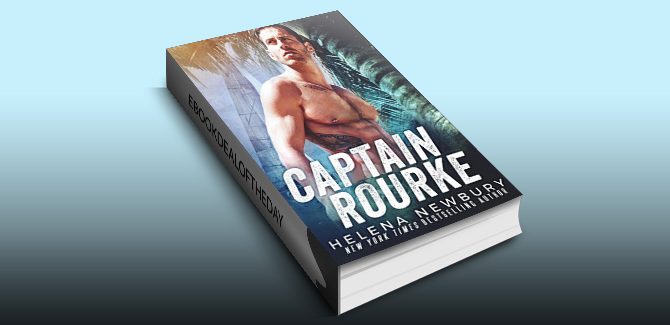 Realtime Price – $4.99
Captain Rourke. He's a former Navy officer, a brooding, gorgeous treasure hunter who lives his life on the ocean. I'm a small-town girl from Nebraska who's barely even seen the sea. But when a mystery disease attacks my sister, I must team up with Rourke to find the sunken ship that holds the cure. He's a loner, determined to push everyone away…but when he looks at me, he melts the clothes right off my body.
To save my sister, I'll have to enter a whole new world of smugglers, sunken gold and deadly storms. In the close confines of Rourke's boat, there's no way I can ignore that smoldering gaze, or the way my legs go weak whenever he takes hold of me. He claims he's no hero yet he protects me like no other…can I save him from the pain that's tearing him apart? I'm from the prairies; he's from the sea. But I need to learn his world, fast, because others want what's on that sunken ship…and they'll kill both of us to get it.
Standalone romance with guaranteed HEA and no cheating.
Genre: Contemporary Romance, Romantic Suspense