No Comments
Say Yes by Katy Kaylee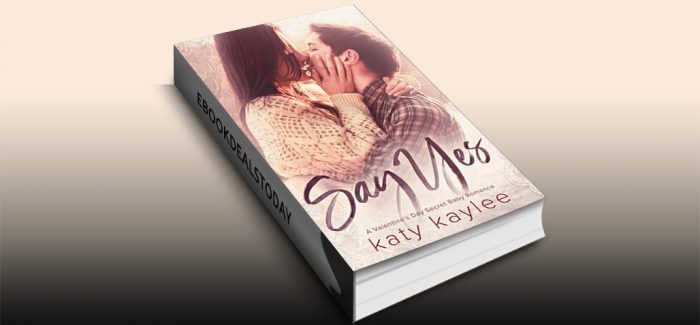 Realtime Price – $2.99
One perfect kiss just turned my upside down world right again.
I might as well have "Divorced" tattooed to my forehead.
The last time I was single, my brother and his best friend were still teenage twerps who couldn't drive let alone drink.
The joke's on me. Ryan grew up hot. And his perfect kiss just saved my life.
Teasing eyes. Tempting lips. Muscles that could stop traffic.
No wonder he's a soap opera star.
My voluptuous curves melted against his hard abs, and the next thing I knew, I was pregnant.
My little brother's gonna murder him, but only if he finds out.
I've never been good at keeping secrets, and Ryan's doing all he can to pry this new one out of me.
What happens if I tell?
The only thing worse than losing my family would be losing him.
Has love always been a four letter word?
Genre: Contemporary Romance
Say Yes: A Valentine's Day Secret Baby Romance by Katy Kaylee