No Comments
Point of Submission (Point Series Book 1) by Remy Rose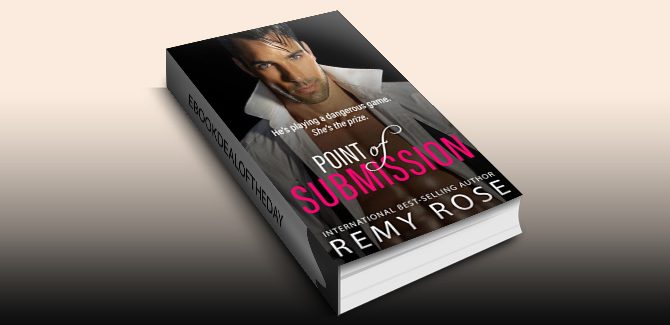 Realtime Pricing:$2.99

Carlo's truth: I always get what I want, in business and in the bedroom. And from the moment I met her, I knew I wanted Cassandra Larsen. She's stunning and feisty with a dash of vulnerability, and plenty of desire simmering beneath the surface. She'll be a challenge: a perfect candidate for the contest my colleague and I created. I just have to keep my eye on the prize and my feelings completely out of it—even though this is starting to feel like much more than just a game.
****
Cassandra's truth: I've been burned many times before, so I'm not about to give in easily to a guy, even if that guy is a rich, powerful, maddeningly charming and insanely gorgeous CEO like Carlo Leone with depth and turmoil behind those intense blue eyes. But the more I'm around him, the more hopelessly attracted I become, and the more I fantasize about his kiss…his touch. My resistance is slipping, especially since he keeps saying if he wants something, he gets it. And I can't help but wonder if that statement is more of a promise…or a warning.
This story unfolds over two volumes, each FREE with Kindle Unlimited:
POINT OF SUBMISSION is a 67K word novel that ends on an explosive cliffhanger.
POINT OF RELEASE, the 80K word sequel, contains suspense, secrets revealed and plot twists…available now!
The Point series features smoking hot sex scenes and characters with tumultuous pasts.

Genre: Contemporary Romance