No Comments
Billionaire Desire by Lauren Wood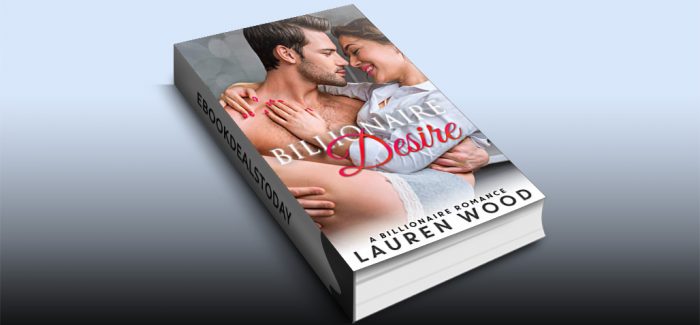 Realtime Price – $2.99
Hail Carte; Billionaire of Sales
I was known in the company as the golden goose. Whatever I touched, sold and I was at the top of my game.
The local newspaper called me the most eligible bachelor, but everyone else that knew me, used the words legend. I could have anything, anyone. My life had it all.
All but love.
That was something that was lacking in my life and until I met my smart-mouthed assistant Evony, I thought I didn't need it.
But she changed everything with her smile and the innocence that was hidden behind eyes that were the color of the sky.
Now she was always on my mind and once I conned her into letting me have a taste, I lost myself. I couldn't stop thinking about her and suddenly everything lost it's luster.
Evony. It was all Evony and how I was going to win her over. I wanted her in my arms and in my bed. I wasn't going to rest until I claimed her as my own.
Nothing was going to stand in my way, because nothing ever did.
Genre: Contemporary Romance
Billionaire Desire: A Billionaire Romance by Lauren Wood