No Comments
Touch Me Doctor: A Fake Marriage Romance by Aria Ford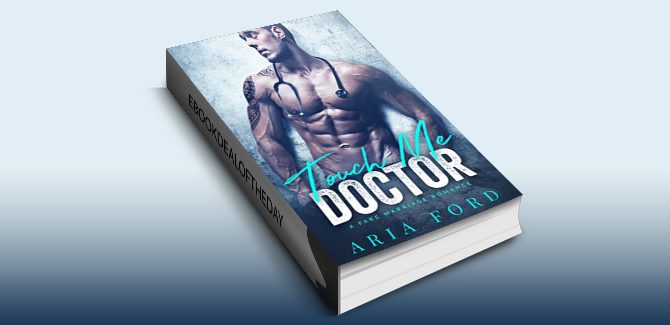 Realtime Pricing:$9.99

My daughter's babysitter just asked me to take her virginity – and it's screwing with my head.
The reasons I can't f*ck Jessica:
She's my employee.
She's a virgin.
She's twenty one.
I will only want more and more.
Saving lives for a living is what I do.
But running a medical practice and being a single dad means my life is chaotic.
I needed a babysitter – and I got so much more than I bargained for.
I want her so f***ing bad, but I'll have to keep my d*ck in my pants.
Maybe there's a reason we met.
I'm seeking funding to research a cure that will change lives.
And the head of the philanthropic organization will only support married couples.
Taking Jessica's virginity is a bad idea – but faking a marriage isn't. I just hope I've got the self-restraint to pull this off.

*** This is a Full-Length STANDALONE Fake Marriage & Virgin Romance Novella, with extra steamy bonus content included! an HEA and NO CLIFFHANGER. ***

Genre: Contemporary Romance