No Comments
More Than Expected by Claire Angel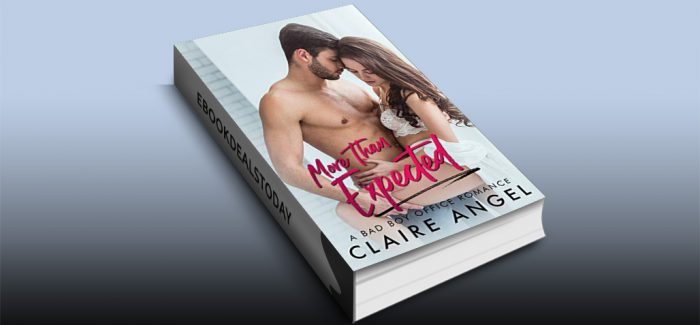 Realtime Price – $1.50
New York was a rush of people and cars. As much as I wanted to make it here that hadn't been easy for me. When I landed an interview as a photographer as one of the best local agencies, I hoped that all my hard work would pay off.
It needed to since my sister was moving out of our shared apartment to pursue a life with her fiancé.
Priscilla was all I had for family and the size of the city made it hard to meet people.
I worked for freelance company a lot and had little time for a social life, much less dating.
Every man that drifted into my life seemed to drift right out.
Meeting my boss at the interview changed my life.
He wasn't only gorgeous and successful, but he seemed to feel the same way about me.
He pursued me and made me feel wanted.
I couldn't resist him too much longer.
What about the job that I'd longed for so long? What about making a name for myself? Was Michael worth the risk I was taking for her career?

More Than Expected, A Bad Boy Office Romance , Claire Angel
Genre: Contemporary Romance
More Than Expected: A Bad Boy Office Romance by Claire Angel