No Comments
Best Friend's Sister Secret by Lauren Wood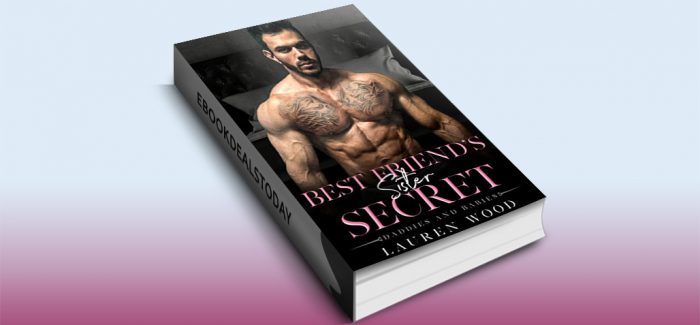 Realtime Price – $0.99
Five years ago, I made the grave mistake of falling in love with my brother's best friend.
Paul Blackwell is a dark brooding cowboy with a troubled past,
And I've always been a sucker for his chiseled body and haunting smile.
Our family took Paul in when he was young.
Our farm is the only life he's ever known.
If my brother found out about our late night make out sessions…
He would have turned Paul away and never spoke to him again.
I couldn't be the reason he lost everything.
So what did I do? I ran away and never looked back.
I didn't tell anyone where I was going.
I knew if I did, Paul would find me. He would never give up on us.
But I couldn't let him give up on everything else just for me.
I thought if I stayed away long enough,
Surely our feelings would fade.
But five years later, I'm back in Apple Creek…
And nothing has changed.
His lips still captivate my attention like nothing else I've managed to find.
Or maybe it's the memory of kissing them that draws me in.
All I know is I've scoured all of California looking for anything else that could give me the same thrill as those lips, and I came up empty.
I didn't come back for him. I came back for my family.
But I was too late. Too much time had gone by.
What they say is true. You can't go home again.
Not after you abandon it for so long.
Now that we're grown, the heat between us goes far beyond making out.
I thought it'd help to get it out of our systems,
But we're just getting burned up in each other's flames.
We do our best to behave and deny the undeniable,
But when I find out I'm pregnant…
This thing between us becomes far more than we can ever hide.
Will running away from it all even help this time?
Or will we have to face the music and risk losing everything…
So we can finally have each other?
Genre: Contemporary Romance, Romance
Best Friend's Sister Secret (Daddies and Babies, Book 13) by Lauren Wood