No Comments
$0.99 "Her Something Impetuous" by Kim Hunt Harris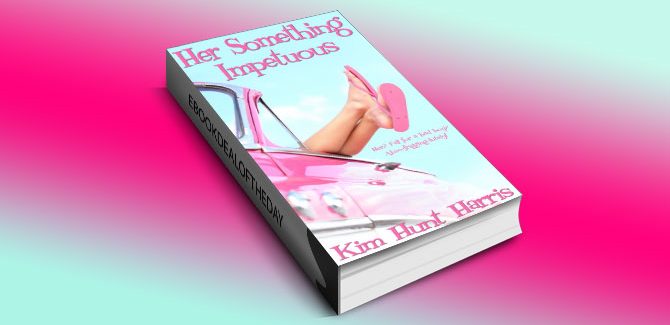 Ebook Deal of the Day: $0.99 "Her Something Impetuous" by Kim Hunt Harris
Genre: Romantic Comedy
All she wanted was a tattoo…
Her husband has left her for another woman. That's okay with Karen Way – she didn't particularly care for him anyway. But after almost 20 years of trying to be the good, stable, dependable wife and mother, Karen decides the time has come to do something wild and impetuous – get a tattoo.
When she decides to let her hair down, however, she gets waaaay more than she bargained for – like police raids, trumped up drug charges, flirty drag queens and – most intriguing of all, super-sexy tattoo artist Will Corcorran.
Deciding to do something wild and crazy is all well and good, but is Karen really going to risk her reputation – and most likely, her heart – with a white-hot fling with Will? Abso-frigging-lutely!
"Her Something Impetuous" is a laugh-out-loud adventure to the wild side!