No Comments
All He Wants For Christmas by Lulu Pratt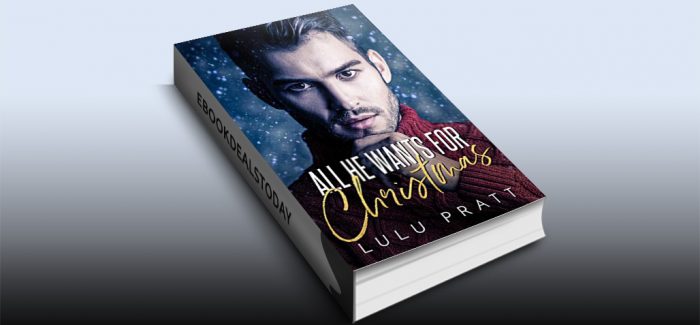 Realtime Price – $2.99
Hey Santa, I've been a really bad boy this year.
I'm a billionaire whose only concern is the bottom line.
I'm back in my hometown on business and spy Juliet working at the hotel lounge.
She's fun, sassy and I want to bend her over the bar.
We get caught and she loses her job.
To make it up I whisk her away to a tropical paradise.
But it turns out I caused her to lose her previous job when I bought the company.
When she finds out my secret, she leaves me.
However, I've lost my heart to Juliet.
All I want for Christmas is her, wrapped up with a red ribbon and in my arms forever.
*** A steamy STANDALONE contemporary romance with a smoking hot hero. No cliffhanger, no cheating and a guaranteed happily-ever-after.***
Genre: Romance
All He Wants For Christmas by Lulu Pratt