No Comments
Pretend The Night Never Happened by Lauren Wood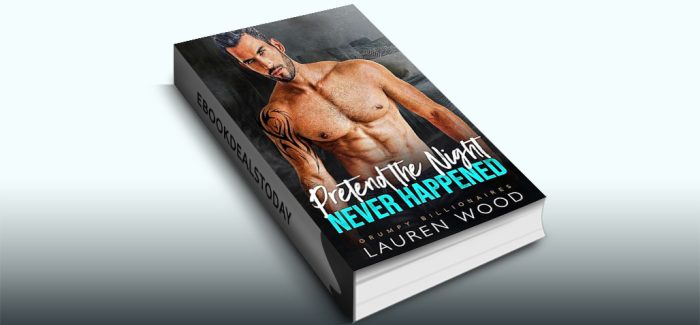 Realtime Price – $0.99
In the world of high-end art, Scott Madison is the embodiment of wealth,
a billionaire tycoon whose ruthless drive and glittering power knows no bounds.
To him, art is nothing but a commodity, a means to an end.
But I, I see art as sacred, a catalyst for community and connection.
When Scott stumbles onto my art, onto me
His gaze is burning with need.
He'll have me and my work no matter what it takes.
He wants to devour me,
The same way he's devouring everything I stand for.
I want to be immune to it –
But he ignites an unquenchable heat within me.
His relentless pursuit to convince me to join him in his empire
Threatens to destroy my unwavering resolve.
Curiosity gets the best of me, and I agree to meet him,
thinking there's no harm in hearing his offer, right?
Little do I know that when we sit down for lunch,
something electric between us will inevitably spark.
Our chemistry is undeniable, leaving us both breathless,
yearning for more, aching for that magnetic pull that draws us closer.
Before long, we find ourselves entangled in his silky sheets,
our bodies ablaze, unraveling one another's deepest desires.
We surrender to the intoxicating pull of our dirtiest fantasies,
a night so unforgettable, it sears deep into my skin –
branding me for him and only him.
But as the dawn breaks, reality crashes down upon me.
My only thought is how to avoid Scott
and pretend the night never happened.
Easy enough, right?
That's what I thought too, until four weeks later,
when two pale pink lines appear on the pregnancy test.
Genre: Contemporary Romance, New Adult
Pretend The Night Never Happened (Grumpy Billionaires, Book 6) by Lauren Wood