No Comments
CASSANDRA'S GIFT by Michael Mckinney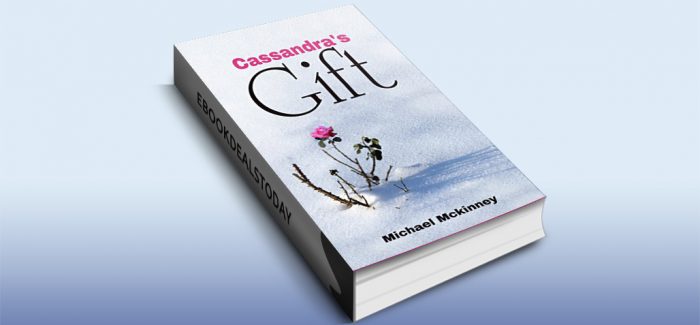 Admin | On February 20, 2022
Realtime Price – $2.99
Cassandra's Gift is a story about a fifteen year old girl with a very unusual quality. She discovers a mysterious force of healing power within her and is irresistibly drawn to those who will benefit from her remarkable ability. Touched with a mild case of Down 's syndrome, her ungainly appearance her helps conceal her strange condition her and gives the impression to those who know her that she 's nothing more than completely normal. A loving father and protective sister are closest to Cassandra, but when a newly installed step-mother enters the scene, conflict arises. Her crusted religious beliefs and domineering intrusion into Cassandra's life her help to set in motion events that end in tragedy.
Dr. Welles, head of the children's ward in a local hospital where Cassandra has been volunteering for the last few months is slowly piecing together details of the strange case that confronts him and when Cassandra's older sister Stephanie doesn't remember what happened to her that day on the interstate when four men overpowered her and forced her into their van, Dr. Welles must tell her why.
This is a story about loss, redemption and the self-deluded arrogance of religious hypocrisy. Though tragic in its emotional intensity, the message it carries is one of victory and spiritual transcendence. It's the story of a remarkable child who in the face of all attempts to suppress and remold her personality, chooses to remain faithful to an unseen beacon of inner light that drives her onward. In her final act of selfless love, she will sacrifice all her and seal with perfect faith the full measure of a sisters 'devotion.
Genre: Paranormal Fiction
CASSANDRA'S GIFT by Michael Mckinney