No Comments
Massacre in Foodville by Data La Torre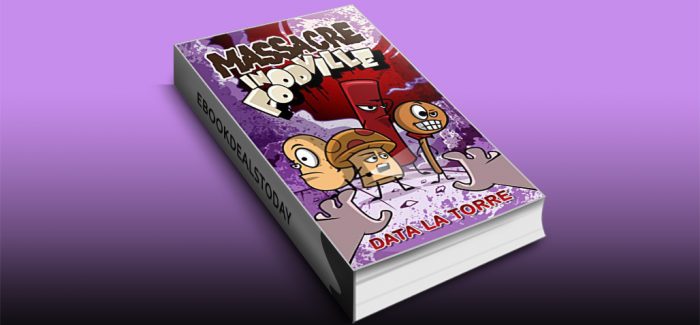 Realtime Price – $0.99
In Foodville, the vegetables rule. Shroom and his friends, Lollipop, Beanman, and Pole, are known for mischievous pranks. But one day a prank goes too far, creating so much pollution that visitors arrive to clean the town. At first the Waterbeings are helpful, but soon the town's citizens are enslaved, working for the Waterbeings.
Luckily, Shroom and his friends have avoided capture, but can they save Foodville when they aren't talking to each other?
Or will the Waterbeings be able to carry out their dastardly plan to kill every vegetable in Foodville?
Genre: Adventure, Humor, Fantasy
Massacre in Foodville by Data La Torre