No Comments
$0.99 "Buried (The Serenity Series, #2)" by Marissa Farrar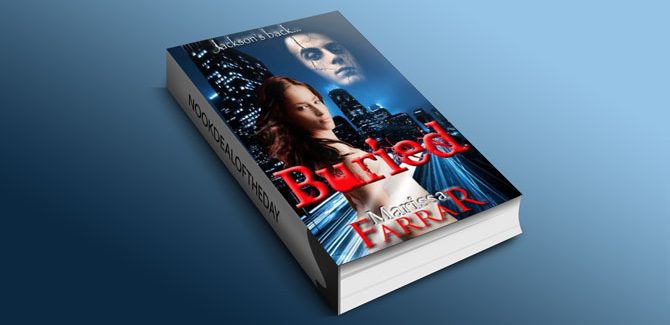 Nook Deal of the Day: $0.99 "Buried (The Serenity Series, #2)" by Marissa Farrar
Genre: Urban Fantasy, Paranormal Romance
Book Two in the 'Serenity Series':
Four years after the horrific murder of her husband, Serenity is living a new life and finally putting the terrifying events behind her. Though now a stronger person, her heart craves the vampire who gave her the strength to change her life.
Desperate to forget Serenity, Sebastian hides away in the underground tunnels of Goreme, Turkey, and has thrown himself into an existence of darkness and blood.
But rumours are abound of something unnatural existing, something with the strength of a vampire but that can walk in the light.
And a murderer is on the loose in Angeles Forest, someone who is killing with the ferocity of a beast. The killer is moving closer and closer to the city, searching for something…