No Comments
Simple Riches: That Second Chance, Book 3 by Mary Campisi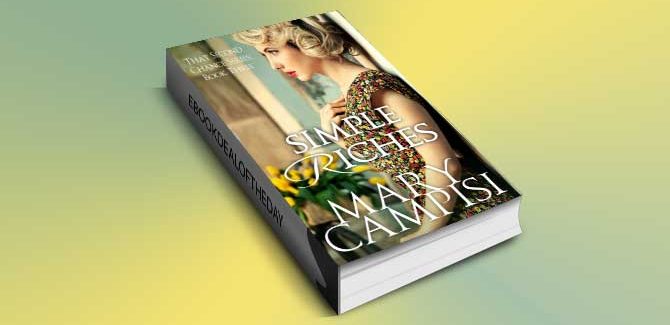 Realtime Pricing:$4.99
It's all about that second chance…
Simple Riches is Book Three of That Second Chance Series. (These are stand-alone books tied together by a common theme–belief in the beauty of that second chance.)
Alexandra "Alex" Chamberlain is a big city girl who knows nothing about close-knit families, sibling rivalry, or receiving an unsolicited opinion in the name of family. She's been raised by an aunt and uncle who've provided her with a wealthy lifestyle and a fancy education, but have withheld what she craved most–love and acceptance. Her uncle has taught her to disregard everything but the bottom line on a balance sheet and she'll do anything to earn his approval. She prides herself on excelling at her job which is selecting small towns to buy, flatten, and replace with luxury resorts.
When Alex decides to investigate Restalline, Pennsylvania, as a potential site for the next resort, she enters the town under the guise of a researcher gathering information for a documentary. Her uncle wants this project badly, and she's not going to disappointment him.
This town should be like all the others. Only it isn't. This town has the Androviches, a family who values hard work, honesty, and doing the right thing. And this town has Nick Androvich, the town doctor with a battered heart who doesn't quite trust her, but can't deny the mutual attraction.
Oh, but it's going to get messy when the truth about Alex's real purpose for being in Restalline sneaks out…and the truth always does. But fear not, the town is not going to sit by quietly and watch this meant-to-be-together couple lose their happily ever after…
Genre: Contemporary Romance, Women's Fiction