No Comments
Dragon's Secret, Book 9 by Brittany White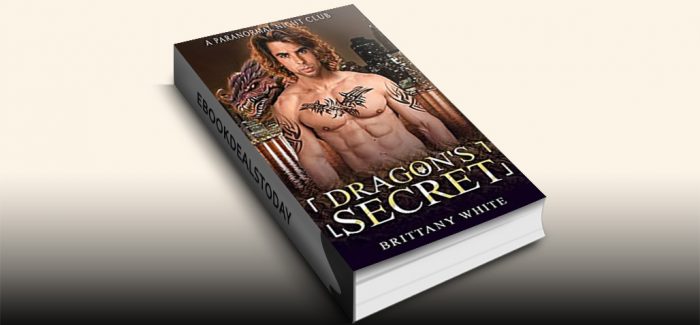 Realtime Price – $2.99
A human doctor and scientist who unwittingly put her dragon shifter lover in danger.
Emily
I had seen wolf shifters when I was a child.
Everyone said I was crazy, so I set out to find the proof.
One day, the proof walked right into my doctor's office
With a broken arm.
Blinded by my need to prove that shifters exist,
I betrayed the dragon shifter I came to love
Putting him and the entire shifter world in peril.
I frantically search for a way to fix my mistake
And save the life of the man I fell in love with.
Is my love strong enough to forgive a betrayal?
Cedric
I am a son of a demi goddess and dragon shifter.
I went to the human world to celebrate graduating from a university.
A slight scuffle and I broke my arm.
The human doctor who fixed my injury captured my heart.
But she betrayed my love, and put me and my people in danger.
She professed her love for me, but was it real,
Or was she just using me to gain fame and fortune?
Did she see me as her true mate, or as a science experiment?
I was captured to be tortured and killed,
In the end, she saved my life.
Yet, I don't know if my love is strong enough to forgive her.
Can the love between a curious human doctor and a dragon shifter overcome the betrayal of an innocent mistake?
Note: Adults Only!
Genre: Fantasy, Paranormal Romance
Dragon's Secret (A Paranormal Night Club, Book 9) by Brittany White