No Comments
Her Dakota Man (Dakota Hearts, Book 1) by Lisa Mondello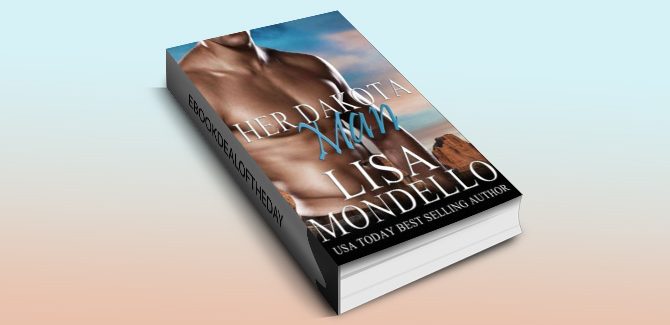 Realtime Pricing:$0.99

She needed to risk the truth to get a second chance…
Poppy Ericksen had spent the year wondering how all their lives might have been different after hearing the deathbed confession of her childhood friend. She'd left South Dakota years ago because she couldn't bear to watch the man she loved loving another woman. But now she knows the truth. She'll keep the promise she made to a friend, but will Logan understand when he learns the truth? More important, can they again recapture the passion that had been between them all those years ago?
He needed to face the past to get the love of a woman he thought he'd lost…
Everyone knows that the Dakotas didn't get the name Badlands for nothing. Harsh weather and rough living are a way of life. But single dad, Logan McKinnon, had seen more than his share of bad times after the death of his wife a year ago. The last thing he needs is Poppy Ericksen, an old flame and his late wife's best friend, showing up unannounced to help after devastating floods nearly washed away their hometown. With no place to stay in town, he has no choice but to offer her a bed at his house. But can he live under the same roof with a woman he'd once loved passionately without feeling he's betraying his late wife?
Genre: Contemporary Romance, Western Romance