No Comments
PROMISE by Dani Wyatt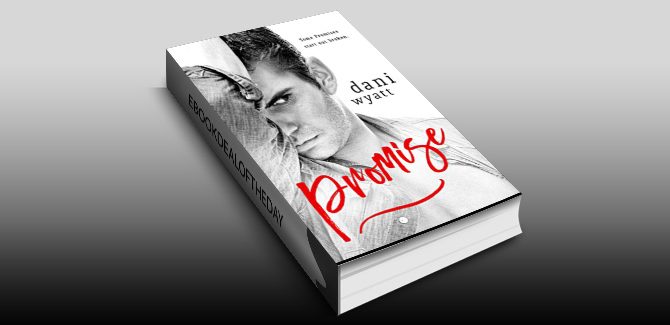 Realtime Pricing:$2.99

Some promises are made to be broken. And others start out that way.
Promise Henderson knows all about being broken. She's a down-on-her-luck former foster kid who needs to figure out how to get her brother into her custody before the State of Ohio ruins his life forever.
Enter Beckett Fitzgerald. A SEAL with a scarred face, a bad sense of humor and no place to call home. He has another asset though. A big one.
For ten years he's tried to forget the little girl with snow white hair and an angel's eyes, but when fate throws her into his path once again, his obsession turns possessive and sparks fly.
Only, Promise has a Judas by her side vying for her heart and Beckett needs to reveal the truth before he loses her forever. Debts of the past come calling and Beckett shows her just how far he's willing to go to protect what is his.
This full length novel has an over the top alpha hero, a curvy girl and some very saucy, sexy times. Beckett and Promise get their happily ever after, but their story will continue. So if you like a romance with a heaping helping of HOT, step inside, it's steamy.
Genre: Contemporary Romance, Erotica, Romantic Suspense