No Comments
The Countess' Captive (The Fairytale Keeper Book 2) by Andrea Cefalo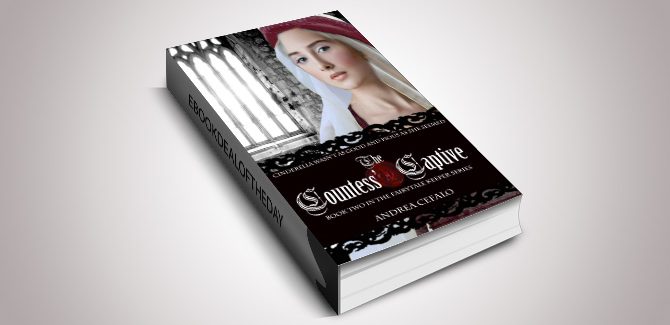 Realtime Pricing:$11.99

During March of 1248, Adelaide Schumacher-affectionately called Snow White-has lost so much: her mother, her possessions, and now her home.
Adelaide hates abandoning her home city, her family's legacy, and her first love-Ivo. More than anything, she hates her father growing closer to her mother's cousin-Galadriel. Adelaide plots to end their tryst before her fate is sealed, and she never sets foot in Cologne again.
But good and pious can only get Galadriel so far. Never again will she be destitute. Never again will she be known by the cruel moniker-Cinderella. Never again will someone take what is rightfully hers. No matter what it takes.
The Countess' Captive is the much anticipated follow-up to The Fairytale Keeper and is book two in The Fairytale Keeper series. The novel combines Grimm's fairytale characters with real historical settings and events to create a tale that leaves the reader wondering where fact ends and fiction begins.
Genre: Historical Fiction, Young Adult