No Comments
Weakest Lynx by Fiona Quinn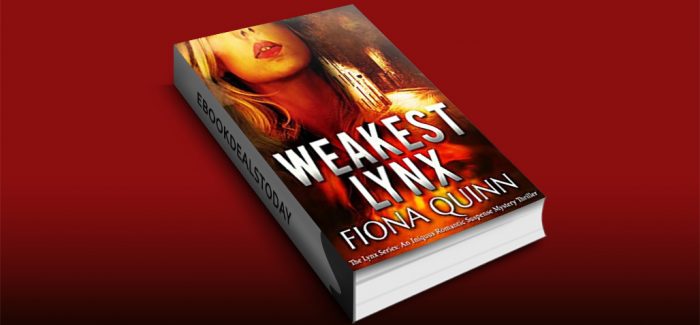 Realtime Price – $4.99
She wanted a simple life. What she got was anything but…
Lexi Sobado is anything but ordinary. She can do things—sense things—that most people cannot. When she attracts the attention of a deadly stalker, she's not about to sit quietly and let the handsome ex-SEAL save her. She's going to take care of herself and help catch the madman—even if it's the last thing she ever does.
Striker Rheas is supposed to protect Lexi. He can't do his job, though, if she's keeping secrets—and she's definitely hiding something from him. But then again, he has a secret of his own. He can't let her know he's falling in love with her…
Lexi's gut (and psychic ability) is telling her that what she hides, what she reveals, and what she uncovers will have to be in perfect balance if she's going to
stop a killer—and save her own life in the process.
Time is running out…
Weakest Lynx is an intense psychic suspense thriller, where vigilante justice is really self-preservation. This women's action adventure romance series is filled with ex-special forces, spies, conspiracies, and international terror as Lexi and Striker move from friends to lovers, and Lexi desperately searches for her happily ever after.
Grab your copy, and let's go!
Genre: Mystery, Suspense & Thriller
Weakest Lynx (The Lynx Series, Book 1) by Fiona Quinn
Watch the Book Video Trailer of "Weakest Lynx (The Lynx Series, Book 1)" by Fiona Quinn