No Comments
SOMETHING IN THE WOODS IS TAKING PEOPLE by Steph Young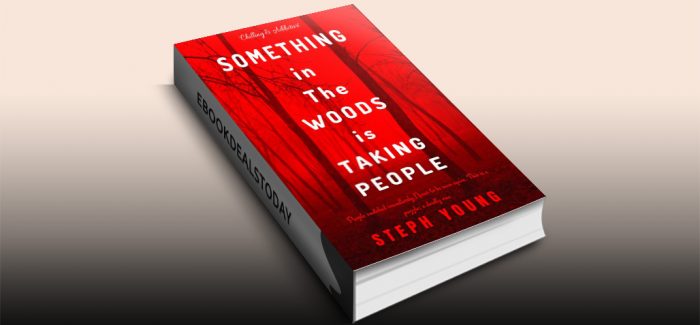 Realtime Price – $6.99
Fan of the hit TV series 'Stranger Things?' Did you think that Strange Unexplained Abductions of Children in the Woods was just sci-fi horror fiction? That Monsters really don't exist? That deep in the Woods lie Secret Military Underground Bases, where children are experimented on for Time-travel, Teleportation, and Mind Control?
The Truth really is more frightening than the fiction, in 'Something in the Woods is Taking People,' with true stories of Missing children in the Woods, Supernatural Abductions, Invisible Monsters, and terrible secret Experimentations in Underground Bases. Time travel, teleportation, mind control and Monsters…
Did you really think 'Stranger Things' was just fiction? Did you really think it was safe to go in the Woods?
As featured on National Radio stations including Coast to Coast Am, the Bestselling Book series; 'Something in The Woods is Taking People.' True stories of Missing children in the Woods, Supernatural Abductions, Invisible Monsters, and terrible secret Experimentations in Underground Bases. Time travel, teleportation, mind control and monsters…
Bestselling Author Steph Young has appeared on radio shows including Coast to Coast AM, telling creepy unexplained mysteries of stories that come from her bestselling Book Series and her Podcast: 'Unexplained Mysteries with Steph Young.'
Genre: Mystery, Thriller, SciFi
SOMETHING IN THE WOODS IS TAKING PEOPLE: : Missing Children, Missing Hikers, Missing in National Parks. Supernatural Abductions. Monsters. Underground Bases. by Steph Young