No Comments
Sassy Ever After: Kissing Sassy (Kindle Worlds Novella) by Gracen Miller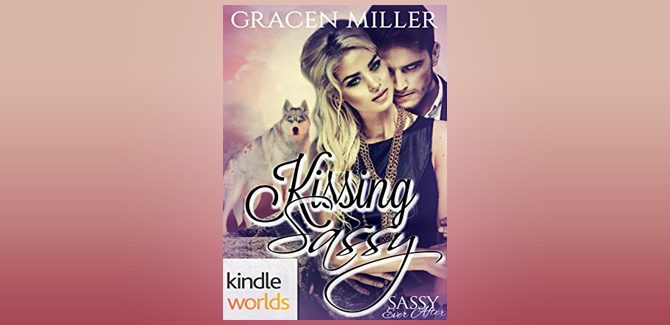 Realtime Pricing: Amzn: $1.99

Wild and free, Cajun thought he was content.
Cajun Wolfe doesn't have time for trouble in five-inch stilettos, but that's what he gets in the form of Hollywood's leading lady.
When Olivia Scott waltzes into Blue Creek's shifter bar seeking his expertise for help with a stalker, Cajun's convinced she's a thrill seeker and he scorns her request. Soon he realizes he might've just met his match in a human, who also happens to be his mate. Olivia's not just sassy, stubborn, and unpredictable, she has a temper to match his too.
Then Olivia showed him what he was missing.
Olivia Scott has had it with arrogant men. Cajun scoffing at her genuine need for help is the final straw. Determined to find another that'll take her seriously, she storms off only to be attacked in the parking lot. Playing the part of unlikely hero, Cajun defeats her assailants. Meeting her mate in the form of a snarly wolf-shifter with a bad attitude is rotten luck. He's also a weakness she can't afford.
Trouble never looked so fun…
Their troubles are only beginning. A new danger arises and Olivia's secrets are revealed. Can Cajun convince her to gamble on a mating so inconceivable it might just be a pairing that'll save the world? Or will all be lost?
…or came with so much baggage.
Genre: Paranormal Romance