No Comments
Unexpected: A Billionaire Secret Baby Romance by Aria Ford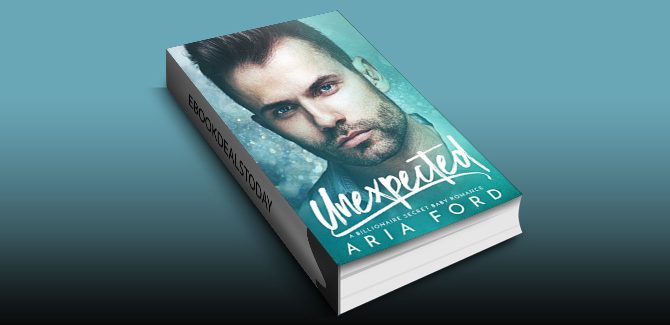 Realtime Price – $9.99
What happens when a mind-blowing one-night stand won't stay in the past?
I rescued her without thinking.
I can't believe I didn't kill that guy for what he did.
I'm a notorious playboy and self-made millionaire.
I'm used to women throwing themselves at me.
Saving one is a different story.
I could see the fear in her striking blue eyes.
So, I go after her, comfort her.
It wasn't like I planned to have sex with her in the alley.
Or spend the whole night making her scream.
She wanted one perfect night. I gave her that and more.
I can't forget her no matter how hard I try.
And when I find out she has a secret…
A secret tied to that one hot night – I will not give up until I make her MINE.
Genre: Contemporary Romance, Romance