No Comments
To Kiss A Prince by Shéa MacLeod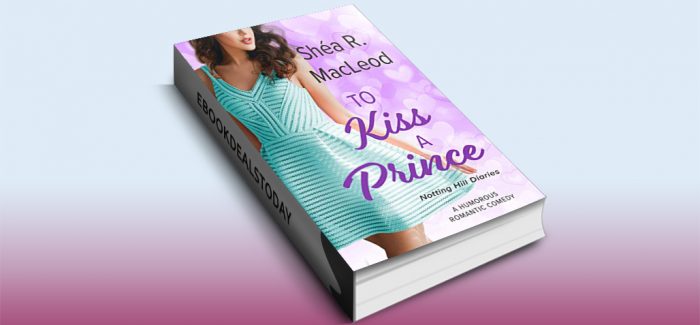 Realtime Price – $0.99
Anna's life has fallen apart. First, she gets fired and then she finds her boyfriend in bed with the neighbor. When she is offered a job across the Pond, Anna jumps at the chance to leave everything behind and start again.
Even though her new boss, Bella, thinks she is beneath her, Anna finds herself enjoying her new life as the nanny to very adorable twin boys. What Anna isn't expecting is Evander. He would be the perfect man for her if not for one pesky problem. He is the twins' uncle and therefore off limits.
Too bad Evander didn't get the memo. Notting Hill is nothing short of magical as Valentine's Day approaches and anything is possible as Evander sets out to win the love of the nanny who has stolen his heart.
Get lost in this sweet, feel-good romantic comedy!
Genre: Contemporary Romance, Romantic Comedy
To Kiss A Prince: A Humorous Romantic Comedy (Notting Hill Diaries, Book 2) by Shéa MacLeod