No Comments
Someone Savage: A Thriller by Mike McCrary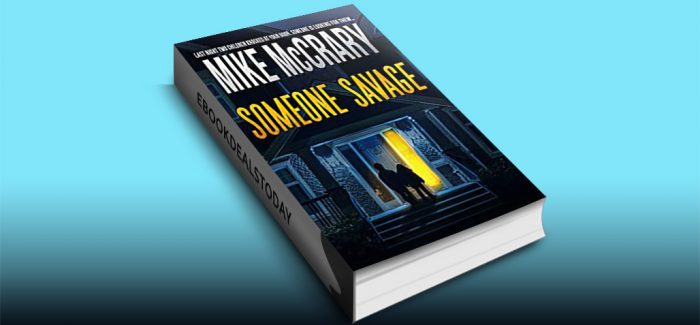 Realtime Price – $4.99
A gripping, fast-paced thriller for fans of Harlan Coben, Karin Slaughter, and Rachel Abbott.
Last night two children knocked at his door. Someone is looking for them…
Nicholas Hooper wanted to be left alone. Looking to escape his past and his unfortunate present, the best-selling author rented a luxury house in the Poconos to finish what very well could be his very last book. But his plans change when one night he opens his front door to find two frightened children.
A young girl and boy all alone. They refuse to speak. Looking for help.
Hooper takes them into town to see if the local police can help uncover the mystery of what has happened to these children. But what happens next is something Hooper never saw coming. The children are escaping their past too and their present is far worse than anything Hooper could have ever imagined. Can Hooper battle his own personal demons and protect these innocent children?
Someone Savage is a page-turning thriller packed with shocking twists and heart-stopping suspension. If you like Harlan Coben, Karin Slaughter, and Rachel Abbott then you'll love best-selling author Mike McCrary's gripping tale.
Genre: Thriller
Someone Savage: A Thriller by Mike McCrary