No Comments
The Written by Ben Galley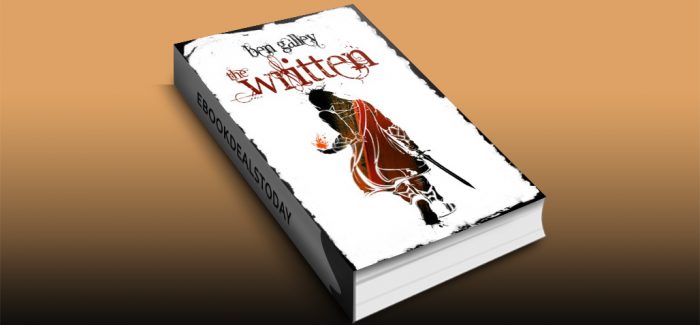 Realtime Price – $0.99
His name is Farden.
They whisper that he's dangerous.
Dangerous is only the half of it.
Something has gone missing from the libraries of Arfell. Something very old, and something very powerful. Five scholars are now dead, a country is once again on the brink of war, and the magick council is running out of time and options.
Entangled in a web of lies and politics and dragged halfway across icy Emaneska and back, Farden must unearth a secret even he doesn't want to know, a secret that will shake the foundations of his world. Dragons, drugs, magick, death, and the deepest of betrayals await.
Welcome to Emaneska.
——————–
The Written is the first volume in The Emaneska Series and the debut book of UK author Ben Galley. Packed with magic and monsters, gods and dragons, it's perfect for fans of Brandon Sanderson, Robin Hobb, and George R.R. Martin.
The Written is also available in paperback and audiobook. The next books in the Emaneska Series – Pale Kings, Dead Stars – Part One, and Dead Stars – Part Two – are also now available. You can follow Ben on Twitter @BenGalley, on Facebook at @BenGalleyAuthor or find his other dark and epic fantasy books at bengalley.com.
Genre: Epic, Fantasy
The Written (Emaneska Series Book 1) by Ben Galley