No Comments
Uncharted (Serendipity Adventure Romance Book 1) by Anna Lowe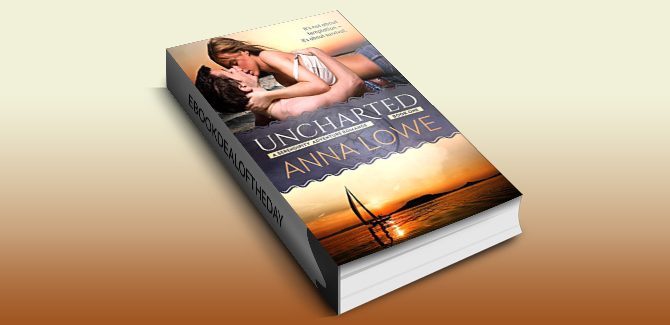 Realtime Pricing: Amzn: $0.99

It's not about temptation — it's about survival.
The last thing Julie Steffens needs after a season of research in the jungles of Central America is a gang of armed mercenaries after her for a crime she didn't commit. And the last rescuer she wants is Seth Cooper, the sizzling vacation fling who disappeared from her bedside two months before. But right now, she needs a way out — and Seth's sailboat is it. So what if the man kisses like a pirate just back in to port? It's not about temptation; it's about survival.
Seth Cooper has traded the rat race for life in the slow lane — the very slow lane. He's thinking hammocks, beach bars, and siestas. But when Julie — unstoppable, unforgettable Julie — comes roaring back into his life on that battered old motorcycle of hers, one adventure after another ensues. The only thing he can be sure of is the way he feels about her — but that won't keep either of them out of a Central American prison. Action will, but it's not as easy as sailing off into the sunset, not with the wrong side of the law hot on their heels.
* An action-adventure romance with adult content. The perfect read for fans of strong heroines, alpha heroes, tropical islands, romantic escapes, sea adventures, tropical beach vacations, travel romance, and comedy romance – and of course pirates, swashbucklers, and rakish rogues! *
Genre: Contemporary Romance