No Comments
The Witches of Dark Root by April Aasheim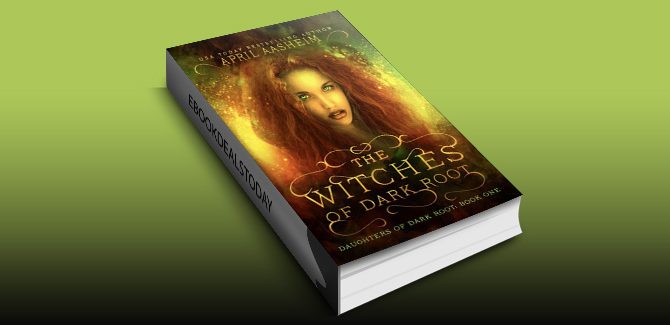 Admin | On July 20, 2018
Realtime Price – $3.49
Deep in the forests of Oregon is a small town called Dark Root, a town steeped in magick, mystery, secrets, and witchcraft. But for Maggie Maddock, Dark Root is also a prison – a place where she is forced to work in her mother's Magick Shoppe while the rest of the world moves forward without her. When a mysterious stranger offers to take Maggie away from it all, she leaves without looking back.
Seven years later, Maggie is called home. There she is confronted with a renewed sibling rivalry, a mother suffering a mysterious illness, and a town that's lost it's literal magick. Now Maggie must decide if she will use her newly discovered abilities to aid those she loves or run from her responsibilities once again.
In the tradition of Alice Hoffman's Practical Magic and Rebecca Wells' Divine Secrets of the Ya-Ya Sisterhood, The Witches of Dark Root seamlessly weaves the past with the present, the magickal with the mundane. It is a tale of family, forgiveness, and the healing power of love that will leave readers believing in magick long after the story ends.
Magick, mayhem and heart-racing paranormal mystery await you in this supernatural suspense series featuring real-life witches.
Welcome to Dark Root. We've been expecting you.
Books in the Daughters of Dark Root series in order:
The Witches of Dark Root (2014)
The Magick of Dark Root (2014)
The Curse of Dark Root: Part One (2015)
The Curse of Dark Root: Part Two (2016)
The Shadows of Dark Root (2017)
Additional Dark Root Novellas and Short Stories:
The Council of Dark Root: Armand (A Companion Novella) (2015)
Christmas in Dark Root: Merry's Gift (A Companion Novella) (2016)
Genre: Fantasy, Suspense
The Witches of Dark Root (Daughters of Dark Root Book 1) by April Aasheim