No Comments
Life in Reverse by Beth Michele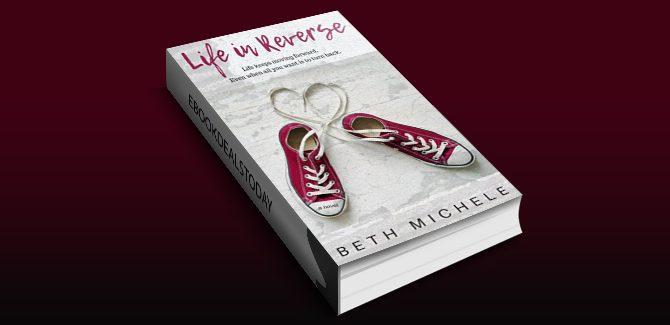 Realtime Price – $3.99
From first to last page I was invested and didn't want to put it down. This is a book where I loved, laughed, and cried, a book where I didn't want to let the characters go. – Donna, The Romance Cover
Ember never thought she'd fall for a broody bad boy like Vance. But sometimes life has other plans, and love comes when you least expect it.
Vance and Ember didn't love each other at first sight. They didn't even like each other.
Ember, with her quirky ways, and Vance, and his angry, broody exterior. But there was more to bothof them than met the eye. And when layers were peeled back, all their broken pieces exposed, they soon got a lot more than they ever bargained for…
And found a love they never expected.
**Standalone novel. HEA. Young Adult contemporary romance, second chance romance, and coming of age story about a quirky girl and a broody bookworm. An inspirational story filled with hope, love, and friendship.**
Genre: New Adult, Young Adult, Romance
Life in Reverse by Beth Michele