No Comments
Boss Bear (Bear Shifter Cowboy Romance) (Timber Bear Ranch Book 1) by Scarlett Grove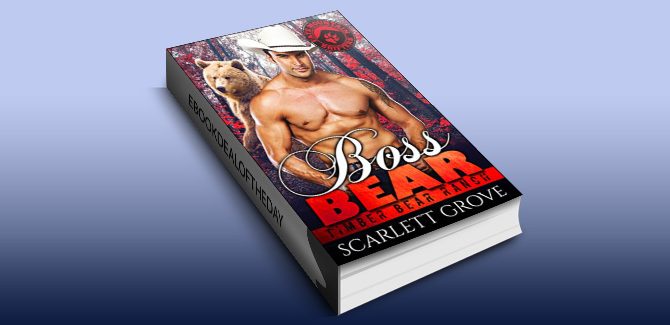 Realtime Pricing:ERR

Fate's path can be rocky …
A troubled inheritance …
Leland Kincaid hasn't been back to Fate Mountain for seven years. Now he's the new Alpha of his clan, and in charge of Timber Bear Ranch. He soon discovers that his father left the ranch in so much debt that he and his brothers might be forced to sell everything. As if that's not tough enough, the new auditor examining his books is his mate!
A difficult assignment …
Sylvia Barker is ready to settle down, but not with any of the terrible dates her mom keeps arranging. A shifter-human dating website matches her to Leland, and their chemistry is immediate — but the next day, she finds out she's auditing him. If he loses the ranch, it could wreck things between them.
A sinister agenda
As Leland works to uncover his father's secrets, Sylvia is targeted lurking enemies. Can Leland save his mate and his ranch, or will he lose them all?
Genre: Paranormal Romance