No Comments
The Witch and the Werewolf by C.D. Gorri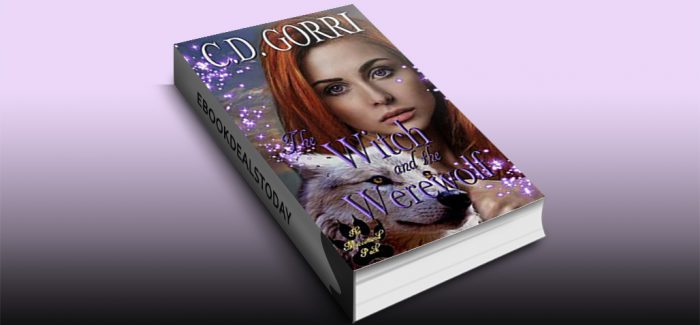 Realtime Price – $3.99
Once upon a time magic tore them apart, now it's the only thing that can save them!
The Covens are demanding she choose a mate to continue her magical line, but there has never been anyone for White Witch Sherry Morgan except him. She spent years mourning the past and the only man she's ever loved.
Seff McAllister is a Werewolf and the local Pack Beta. Years ago, he allowed prejudice to stop him from claiming the only woman who made his beast howl. His cruel rejection has plagued him ever since. Now, Seff is in trouble and the only person who can save him is the last person he'd ever ask for help.
Will Sherry do what she can to cure Seff of the Dark Magic that is slowly killing his Wolf? Or will old wounds get in the way?
Genre: Paranormal Romance
The Witch and the Werewolf: A Macconwood Pack Novel (The Macconwood Pack Novel Series, Book 4) by C.D. Gorri