No Comments
The Perfect Fix by Miley Maine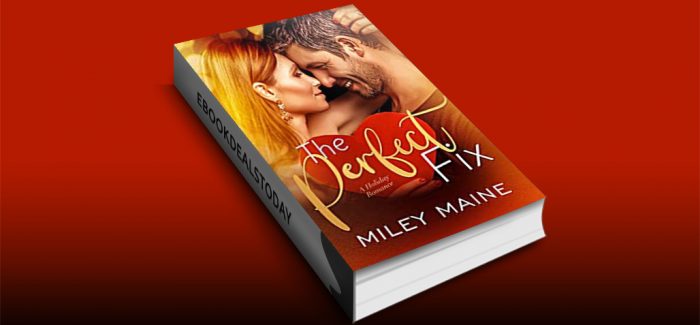 Realtime Price – $3.99
They say you should love thy neighbor.
But I know that my neighbor hates me.
I also know that she's impossible to resist.
Aisha is raising an adorable little boy by herself.
I knew that she was mine the second I laid my eyes on her.
I knew that my world had changed in an instant.
The only hiccup?
Aisha's attitude.
Something's going on with her.
She's… mean.
Her heart is closed off.
But I can deal with her sassiness, her attitude.
I'll find a way to tame her, and I'll stop at nothing to make her mine.
Aisha's a broken girl with a painful past.
Her scars are mine and so is her heart.
It might take a Christmas scandal for her secrets to come to light but I'm ready…
I'm ready to have a real shot at love with the hot single mother next door!
Genre: Contemporary Romance
The Perfect Fix (Perfect Kisses, Book 5) by Miley Maine