No Comments
Passion: A Single Dad Small Town Romance by Bella Winters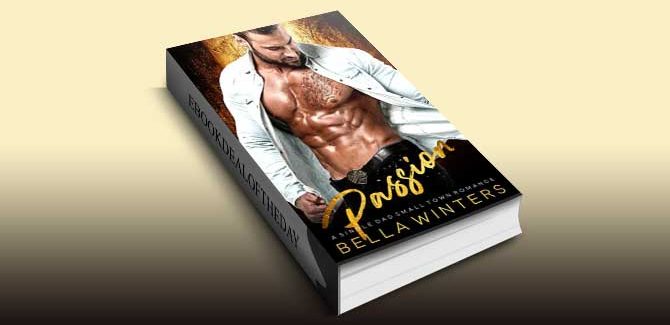 Realtime Price – $2.99
I am a single dad with needs.
I am also a DEA agent with a huge attitude and a very big…gun.
Four bullets into my body and I am reminded that my little girl needs her dad.
I gotta keep her safe, even if that means leaving this place and getting into my little hometown.
And while we are recovering from the stress of big city, Jenny happens to me.
Jenny, the girl I babysat.
Jenny, the skinny innocent girl that has turned into a voluptuous beauty.
Jenny, whose gorgeous eyes melt my heart…and soul.
And then, I realize Jenny needs my protection too.
I'll destroy everything in my path to claim her, mark her as mine.
Yes, this DEA agent will do all it takes to keep the two women in his life safe, and happy.
May be, this could turn into our happily ever after.
Who knows?
Author's Note: This is a Single Dad's Romance that will keep you warm and make your hearts melt! There's FULL LENGTH Bonus novels included inside for a limited time!!!
Genre: Contemporary Romance, Women's Fiction
Passion: A Single Dad Small Town Romance by Bella Winters