No Comments
The Man I Once Hated by Lauren Wood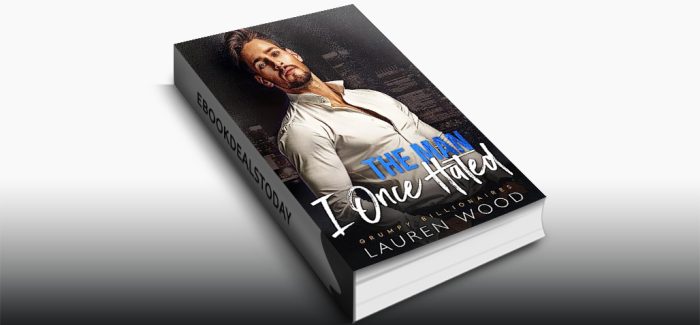 Realtime Price – $0.99
The community theater I love is on the brink of shutting down,
And this billionaire playboy I hate is our only hope of saving it.
My acting career is in bad enough shape as it is.
Now the theater where I teach drama to underprivileged kids…
Is on the verge of shutting down too.
Desperate to save the place,
I seek a donation from Edward Spencer.
But he proves to be a difficult sell.
Okay, so maybe I wasn't the nicest beggar…
But how am I supposed to treat this kind of guy?
With his good looks and more money than god.
And the worst part? He knows it and loves to rub it in.
I might have accidentally insulted one of the movies he's produced.
Yes, while asking him for money.
I don't know what I thought would happen.
I certainly wasn't expecting him to challenge me to audition for a role in that same crappy movie.
But the challenge comes with a promise…
He'll donate the funds we need to save the theater if I land the part.
As auditions progress, the tension between us grows.
Spiraling into an affair that's soon splashed across the tabloids.
My credibility takes a hit, but somehow…
I still land the part.
Now I have a choice between a lead role in a serious movie…
Pursuing my dream and moving to New York,
Or staying here in LA with Edward…
Things were so much simpler when I hated him.
Note: Adult Only!
Genre: Contemporary Romance
The Man I Once Hated (Grumpy Billionaires, Book 2) by Lauren Wood