No Comments
$0.99 "Presidential Pursuit" by Rachel Kall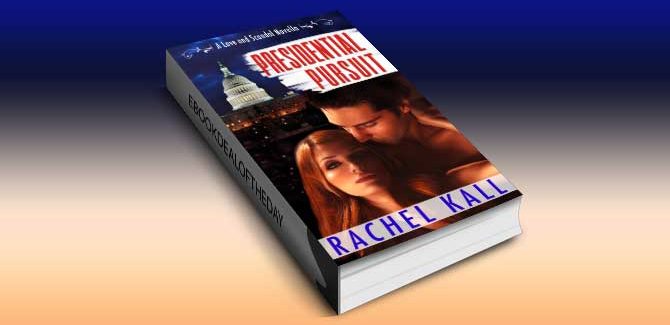 Ebook Deal of the Day:
$0.99 "Presidential Pursuit (A Love and Scandal Novella)"
by Rachel Kall
Genre: Romantic Suspense
A Love and Scandal Novella (#2)
Dynamic and determined, Helen Riley has devoted her life to public service. Now she's on the verge of doing something no other woman has ever done: Become the President of the United States of America. But her enemies will stop at nothing to end her Presidential hopes.
Smart, loyal, and sexy Sean Mackay has never pushed to be more than Governor Riley's best friend and strongest supporter. However, when her life is threatened Sean steps up to protect the woman he loves beyond all reason.
As the campaign heats up, sparks begin to fly between Helen and Sean. Will she make history and admit her love for Sean, or will her pursuit of the White House end in tragedy?