No Comments
Suddenly Stranger by Jason Collins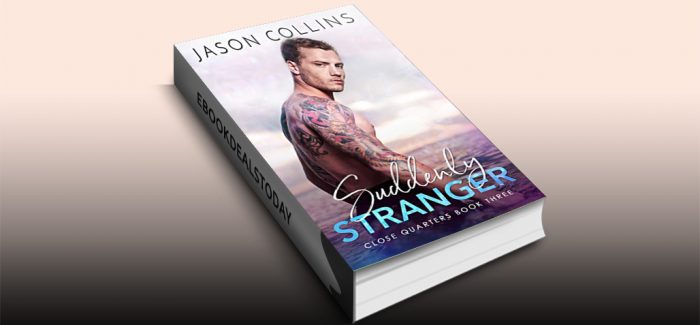 Realtime Price – $3.99
HENLEY:
I've been straight all my life, until I meet the man who says we've dated.
When I meet Noah, the chemistry's off the charts. But I never expect him to tell me we've already met, and worse, he thinks we're exes. I lost six months of memories in an accident, and I thought I had it all accounted for.
But the more I fall for him, the less I want to uncover the past. I wouldn't forget a man like him, or the way he makes me feel. If I find out what broke us up the first time, we might ruin our second chance at this. I've got two options: risk losing Noah, or live a lie.
I just want to be with him, but I have to know the truth.
NOAH:
We may have history, but it's in the past.
Henley's flirting with me at a party, and he doesn't even remember we're exes. An accident took all his memories of me, and he thinks we're strangers. We haven't spoken since we broke up, and after five years I shouldn't be giving him my number. But I can't resist finding out if he's the same man who wasn't ready to settle down.
We've got more chemistry than ever, but I still want kids, and I remember our last talk all too well. I'm not over the breakup, but I'm falling for him again, and bringing up the past might ruin it all. I won't have my heart broken by the same man twice.
He doesn't even know this is our second chance.
This is the third book in the Close Quarters series. It can be enjoyed as a standalone with no cliffhanger.
Genre: Contemporary Romance
Suddenly Stranger (Close Quarters, Book 3) by Jason Collins