No Comments
One More Nigh by Ali Parker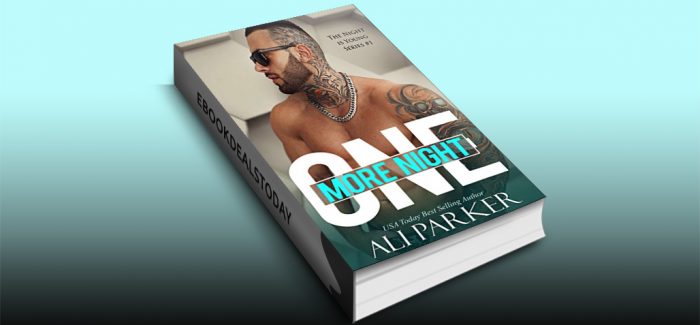 Realtime Price – $3.99
My life is my job. It's all I need.
Or so I thought.
Everyone around me assumes I'm arrogant and cold-hearted, but it's a persona.
One that keeps me safe in LA.
I might be at the top, but looking around, it's lonely as hell.
Not that I'd ever utter those words out loud. Not a chance.
And women come and go like the wind.
None of them are looking for real love.
Until her. A new PR agent that I wasn't expecting to like at all.
But she shakes me to the core of my being, wakes me up, and forces me to feel things I thought were long gone.
I only have one rule–never get involved with anyone in the business.
Now I just need to convince her of that.
Genre: Contemporary Romance
One More Night: A Bad Boy Romance by Ali Parker