No Comments
Strong Motive, Book 1 by K.C. Turner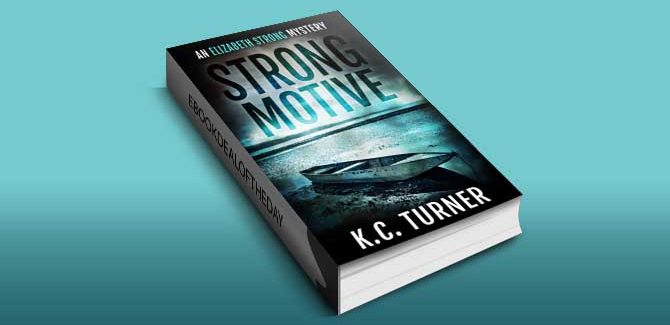 Realtime Price – FREE
She rose from the ashes of her past.
Now someone wants to throw her back into the fire.
In the small town of Silverton, Ohio, crime runs big. Court advocate, Elizabeth Strong, knows this all too well and doing everything she can to stop it. She has devoted her life to helping women escape dangerous, narcissistic men. She did it herself years ago sending a man to prison. And he's had plenty of time to plot his revenge.
While helping a prominent woman navigate the court system, Elizabeth falls prey to a mysterious stalker and Detective Martinez is assigned to her case. When it becomes clear that her client is the target of a murder for hire, Elizabeth and Martinez team up to catch the killer. The client's husband is rich, connected, and the number one suspect. Is he also sending Elizabeth a message to back off?
Although the one man Elizabeth fears is still behind bars, Martinez suspects he's somehow involved. It wouldn't be the first time a prison inmate got to someone on the outside. As the evidence builds in her client's case, the danger escalates in her own. The tangled web connecting the two together begins to unravel and it's soon realized nothing is ever as it seems…
Book 1 in the Elizabeth Strong Series
Genre: Mystery & Suspense
Strong Motive: Elizabeth Strong Mystery, Book 1 (Elizabeth Strong Mysteries) by K.C. Turner