No Comments
Tiger's Runaway Bride, Book 6 by Brittany White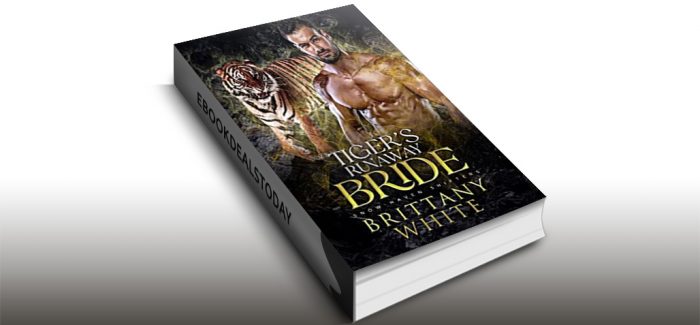 Realtime Price – $0.99
Hiding from a monster, I found heaven.
As the eldest daughter of the alpha, I was promised to be a powerful wolf shifter. How was I to know that beneath the exterior of this handsome man was the devil? On the eve of our mating ceremony, I saw the beast come out of hiding. I did the only thing that I could think of – I ran. Hoping that no one would find me in a tiny little town in Alaska, I found my way to Snow Haven – and into the arms of a tiger shifter.
Beau Dillon was happy with his life. He owned The Shifter's Paradise, the only bar in Snow Haven. An avowed bachelor, he wasn't too happy when I showed up, with a mysterious past, looking for work. All of the other women who had popped into town brought a heap load of trouble with them. I was no exception.
My ex-fiancé, Damian, came hunting for me in this town I started to call home. He was determined to tear me away from my love – Beau.
Soon, I discovered that I had another secret – I was pregnant with Beau's child.
An angry ex-fiancé – determined to drag me back home.
A father, alpha of our wolf clan – wanted me dead for dishonoring him.
A tiger shifter – the love of my life and father of my baby.
Beau was wary of the trouble that followed me into Snow Haven. Yet his tender arms embraced me, loved me, and tried to protect me from the evil that pursued me.
Would my love rescue me in time as I stand before the elder, forced to go through a mating ceremony with a man I despise?
Note: Adult Only!
Genre: Paranormal Romance
Tiger's Runaway Bride (Snow Haven Shifters Book 6) by Brittany White