No Comments
Wrecked: A Bad Boy Outlaw Romance (with bonus novel!) by Teagan Kade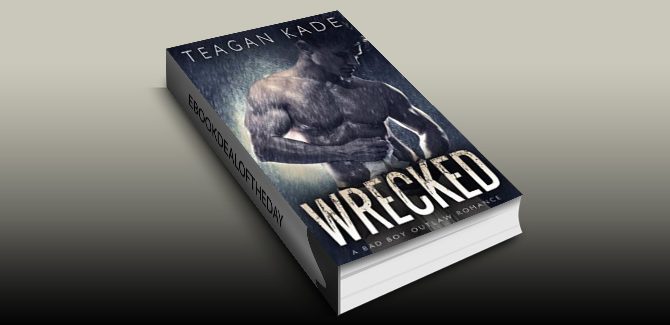 Realtime Pricing:$3.99

I brought her back to life. Now she's mine—body and soul.
DEACON
Screw redemption. I'm at the end of the world to hide, to surf, to keep my brothers safe.
But Lux blew in like a summer storm, a Californian cliché I couldn't get enough of.
After I saved her, all I wanted was to pull her close, feel her writhe beneath me, but I can't put her in danger.
I won't.
Enough lives have been lost already.
LUX
'The most dangerous wave in the world'—That's how I found myself at the bottom of Australia, a dark stranger breathing life back into my lungs.
He's trouble. Everything about him says 'stay the f*#k away', but I can't.
I don't know what he's hiding from, what he's done, but one thing's for sure:
I'm caught in his undertow and I can't turn back.
Wrecked is a full-length bad boy romance with a happily ever after and no cheating. For a limited time, it also includes bestselling novel Throttle as a bonus.
Genre: Contemporary Romance