No Comments
VAMPIRE MYSTERY: Vampire Infinity: (A Detective Murder Mystery) (New Adult and College Fantasy Mystery Book 2) by Elizabeth Clarke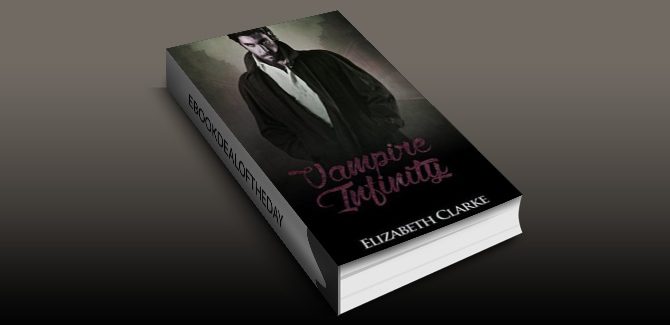 Realtime Pricing:$2.99

Cemeteries are always quiet. Perhaps because that it is the one place humans don't argue, fight or try to kill each other. This is the only place they humans busy themselves doing one thing: being dead.
As Wilhelms and Levias hunt for the murderer on campus continues, very old friends appear.
With an explosive investigation, a passionate love affair, and very un-human protagonists, you have everything a detective mystery needs.
Elizabeth Clarke writes with verve, sensuality and the ability to turn everything around as soon as reader feels safe!
Genre: New Adult, Mystery, Paranormal Romance