No Comments
In Deep by Lulu Pratt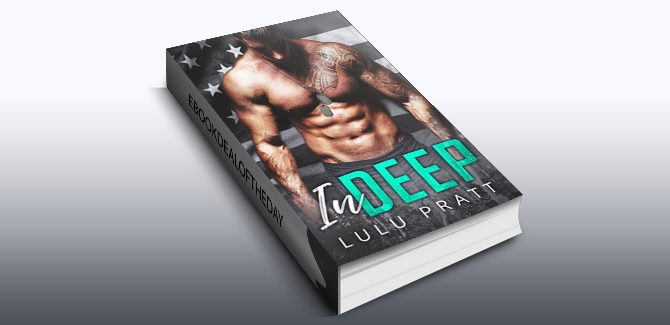 Realtime Pricing:$0.99

I'm on a body reconnaissance mission…
After I left the SEALs, I didn't give a sh*t about anything.
I stopped caring.
So when a man offers me money to body snatch a woman, I take his cash.
Why the f*ck not?
And then I meet her.
Grace.
She's so damn irresistible without even trying.
I can't take my eyes off her thick, round ass, and her smile is a beacon in my darkness.
All I can think about is sinking in her deep.
The mission just changed.
I used my training to find her, now I'm going to use it to keep her safe.
The only place Grace's body is going is under mine.
*** A steamy STANDALONE contemporary romance novella with a sizzling hot hero. No cliffhanger, no cheating, and a guaranteed happily-ever-after.***
Genre: Contemporary Romance